Description
This bike basket is a handy companion for all your trips. You can easily reach it while biking and you don't have to stop to have a sip of water; you can just fetch something out of the basket or put something back in while you're biking.
Because of the position of the basket (right behind the seat), it does not increase the air resistance. In addition, the low position ensures that you can carry a heavy load without any problems.
A basket makes it easy to transport goods easily and safely. Everything can be taken with ease. Groceries, pets, a bag or anything you could possibly want.
Dimensions (trapezium shaped):
– bottom: 31×23
– top: 39×29
– height: 14 cm
Maximum weight to carry: 10 KG
Alternative baskets and luggage carrier: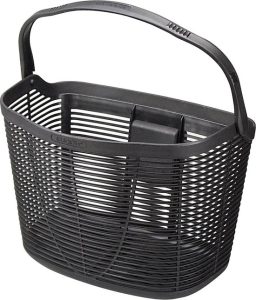 Klickfix Lamello (available in large and small version)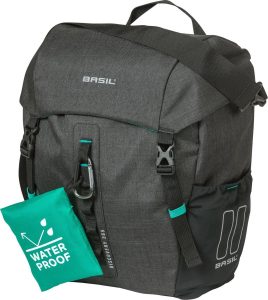 Basil Discovery Single Pannier – Black – 9 Liter

Pletscher Orion – Luggage carrier